Favorite Core Value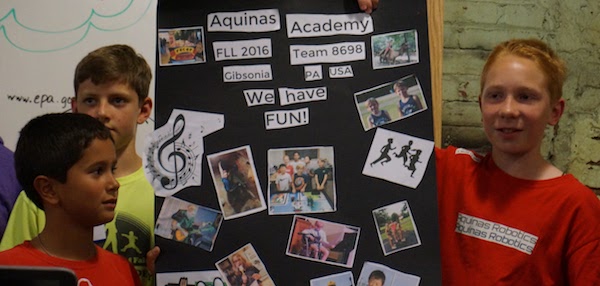 Objectives:
Coming up with a team identity
Making a decision quickly
Learn the Core Values
Materials:
Large sheet of paper - Markers
Setup: Provide teams with the materials
Instructions to Team: In the middle of the paper write your team's favorite Core Value. Decorate the rest of the page with why this is your team's favorite Core Value.' You have 5 minutes to complete this task.
Notes: This activity is designed to help teams think about their team identity as well as the Core Values. At the end of 5 minutes, have the team present their poster and explain their choices. You might do this same activity twice in the season (once at the beginning and once at the end) to see if the team perceives itself differently.
FIRST LEGO League Core Values (from 2018 onwards)
We express the FIRST philosophies of Gracious Professionalism and Coopertition through our Core Values:
Discovery: We explore new skills and ideas.
Innovation: We use creativity and persistence to solve problems.
Impact: We apply what we learn to improve our world.
Inclusion: We respect each other and embrace our differences.
Teamwork: We are stronger when we work together.
Fun: We enjoy and celebrate what we do!