Core Values Word Scramble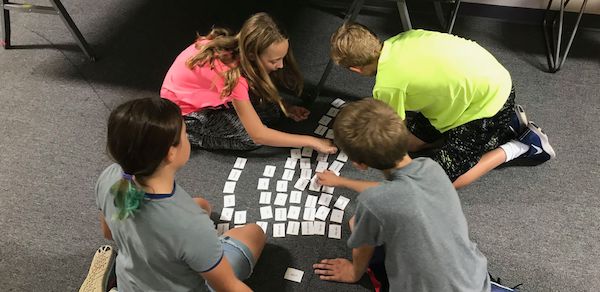 Objectives:
Learn to work together to complete a puzzle
Learn the FIRST LEGO League Core Values
Materials:
Setup:
Cut up all the words and leave them on the table or floor.
Instructions to Team: Put all the words in the right order to unscramble the Core Values.
Notes: This activity was first posted on the FIRST Forum by KeepMovingForward (real name and team name is unknown).