Core Values Matching Game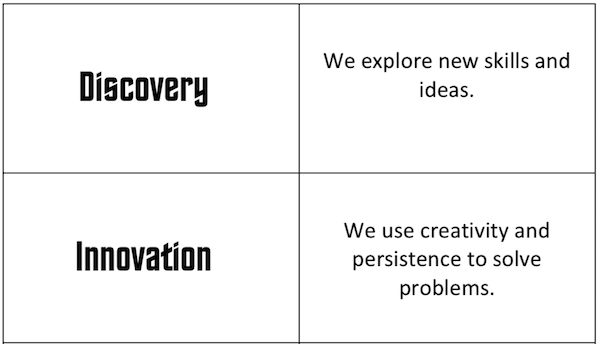 Core Values Activity: Learning the new core values
Objectives:
Learning the new Core Values
Materials:
Core Values and Definitions
Setup:
Print out and cut up these tiles
Mix them up and leave them face down on a table in a grid pattern
Instructions to Team:
Turn over two tiles at a time. If you have a correct match, you can leave them face up. Otherwise, turn them both over and try again. Keep going until all the tiles are face up.
Notes: