Symbolizing the Core Values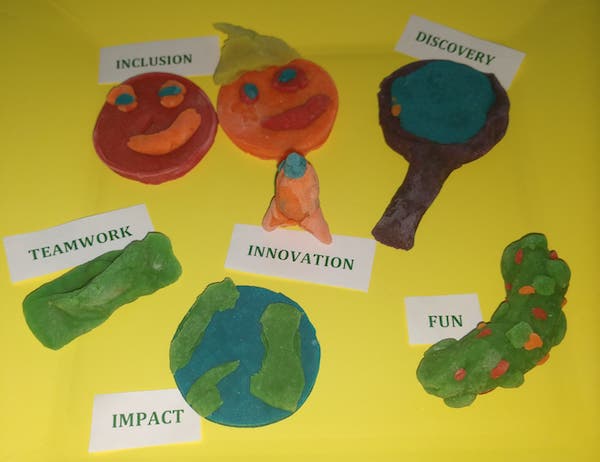 Core Values Activity: Learning the new core values
Objectives:
Learning the new Core Values
Coming to a decision as a group
Materials:
Core Values printed out
Playdough/Clay of different colors
Setup:
Provide the team with all materials on a table
Instructions to Team:
Create something that symbolizes each core value for your team. You will have 15mins. At the end, you will have to present why you chose to create that particular symbol.
Notes:
Additional: Ask the team to give an example of how they displayed that particular Core Value in the team or outside of FIRST LEGO League.
This activity was shared by the Cyber Crocs and Code Wizards from Bush, LA.