Coopertition Puzzle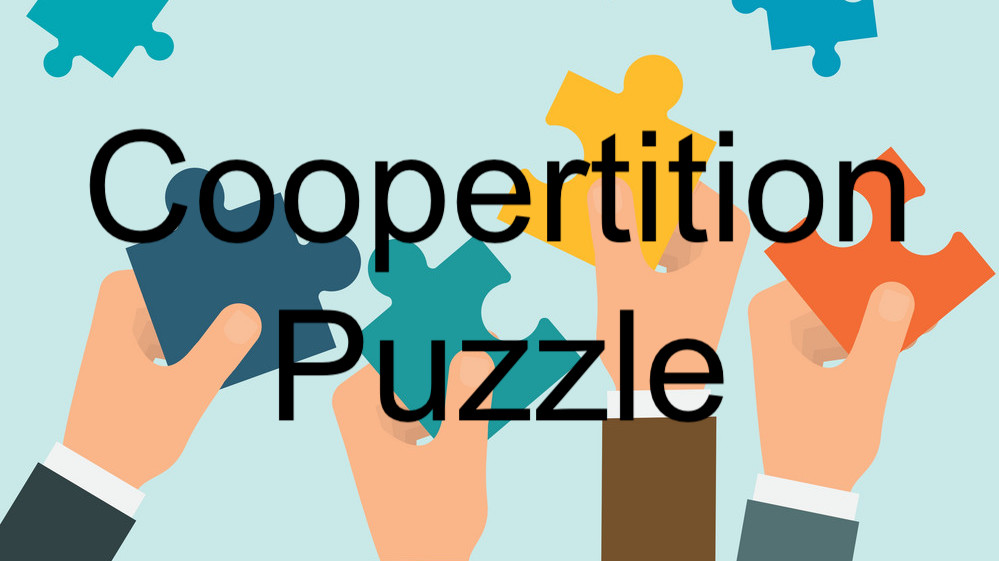 Core Values Activity: Coopertition Puzzle
Objectives:
Work with another team while competing against them
Materials:
Setup:
Split the team into two groups (or play with another FIRST LEGO League team)
Leave one piece from each set at either end of the table as a starting point.
Give each student a puzzle piece. Make sure that about a third of the pieces are not from their puzzle, but rather the other team's pieces. If you don't have a lot of students, you may have to give students more than 1 piece.
Have the students working on a particular puzzle gather at the correct end of the table.
Instructions to Team:
Each of the teams has to put their puzzle back together as quickly as possible. There is one piece from each set at either end of this table to start you out with. Your puzzle pieces are mixed up. Some of the pieces you need may be with the other team. Decide how you will get those pieces. It's a race to see which team can complete their puzzle the fastest.
Notes:
How do the teams cooperate? Do they negotiate for missing pieces? Do they trade one piece for one piece? Does the other team come over and just place the piece for them?
This idea was taken from: Barter Puzzle