SESI Red Rabbit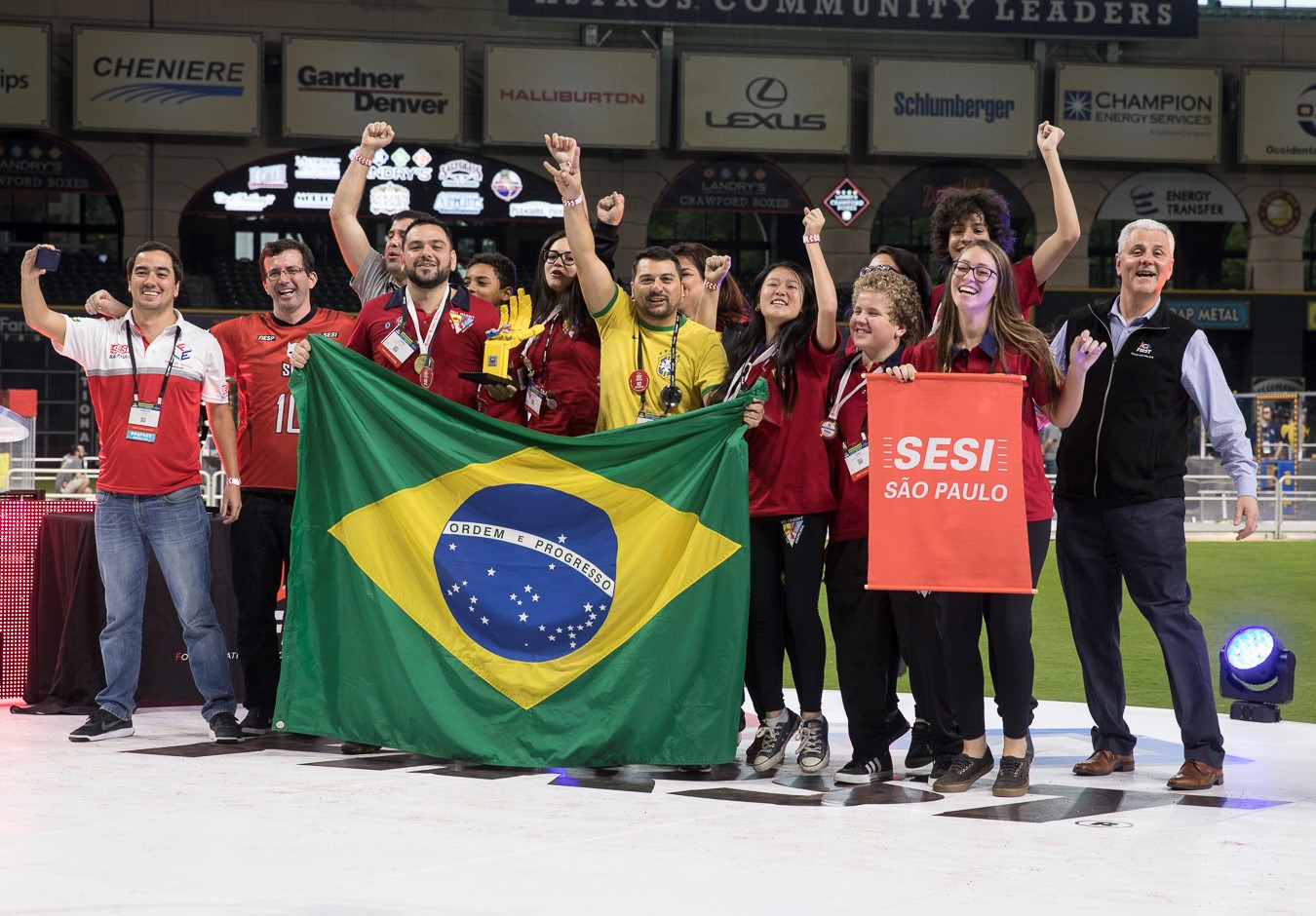 SESI Red Rabbit Team is school-based FIRST LEGO League team from Brazil that has competed for nine years in FIRST LEGO League. They have been to World Festival twice. When they first started out, their team was called "Legologia". In 2012, they became the "Geeks Tech". Red Rabbit is the 2018 Houston World Festival Champion's award winner.
How did you come together as a team?
All of the team members are from the same school, but different grades. Each year, different students join us. To become part of the main team, the students go through a selective process based on an internal tournament in which any student from the school may participate. They must demonstrate FLL Core Values and show their skills at FLL challenges.
What is one unique thing about your team?
No matter what the situation and no matter what the difficulties, we persist! We believe that persistence is the key to success and we want to inspire others to also persist.
Which FIRST LEGO League season was your favorite, and why?
Every season is great for us because we always learn and share. However, the Hydro Dynamics 2017-18 season was our favorite because we had the opportunity to become closer to other teams - those who helped us whenever we needed, and those whom we inspired.
During our research process, when we were conducting field research in nursing homes in our city, we saw that the seniors are in need of large quantities of food, hygiene items, etc. Therefore, we decided to partner with three other teams from our region (Engenheiros do Amanhã, Reboots, and SESI Golden Eagles) to start a fundraising campaign. In the end, we raised more than 1 ton of donations, which was a unique and gratifying experience for all of us.
During the Hydro Dynamics season, we also learned from our mistakes and evolved during the season, so, we realized that the worst could turn into the best when we try hard enough.
Share one tip about your robot design process
Our robot has been through many evolutions during the seasons, but what we would like to share one particular innovation. When the motor A is activated, a group of gears that we calculated to have the perfect balance between speed and torque, activates a group of pistons that pump air to the compressed air cylinders in our robot. So, we transform mechanical work in potential energy, but… what can we do with this energy? We realized that one of the biggest error sources is the equipment changes because it depends on human interface, then, we put a piston in each corner of our robot, those are activated through this valve, opening or closing them, locking or unlocking our equipment.
Share one tip about the doing the research project
It is important to think beyond what is expected to find a problem and a solution that could really have an impact. Therefore, we develop simple projects which can be implemented, In that way, we can see the results of a real contribution to the society.
Share one tip about core values
Our team has a personal goal: always give our best and do our utmost in everything we do. We like to inspire other teams with our innovations and our work. Therefore, we share everything we do and we are available to help all the time. It is important to highlight that it was only possible to reach our goals with organization, time management, teamwork, in other words, the Core Values! FLL values go far beyond our training. We apply the Core Values in our lives, which has resulted in learning and experiences that are sure to stay with us for the rest of our lives.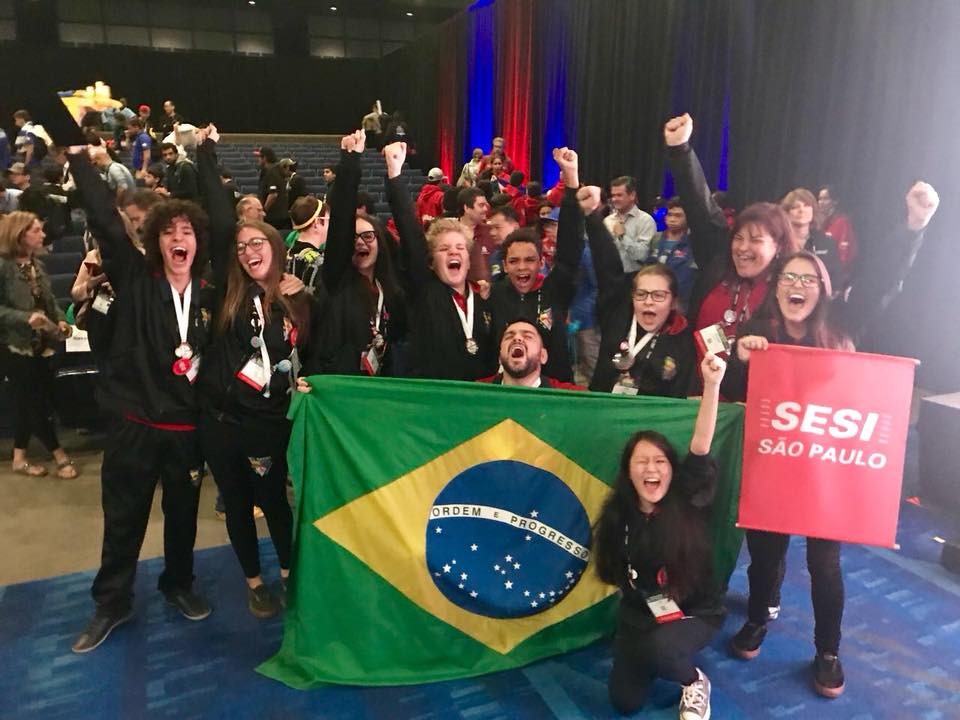 What is something you wish you knew when you started out in FIRST LEGO League?
We would have loved to know why people love FLL so much and how it changed their lives, so, we would already know how great it is. But, we had to find out the answer for ourselves, which was a wonderful experience also.
How did you split the work?
Our coaches encourage us to do the work with independence and autonomy. So, we manage the time and divide our activities. We balance the three aspects and give the same emphasis to all, because all of them are important in the same way. On many occasions we work more than one aspect together, optimizing our time and balancing the three FLL pillars.
How often did your team meet?
Every day we have the opportunity to meet during our break during school. It is in those meetings that we organize ourselves, set up our training schedule, and decide what we will work on in our afternoon training. During our meeting, we evaluate how our work is and review our marks, to achieve our goals with excellence. We also meet every afternoon from 1-4pm.
You can follow SESI Red Rabbit on social media: Facebook