FIRST FUJISAN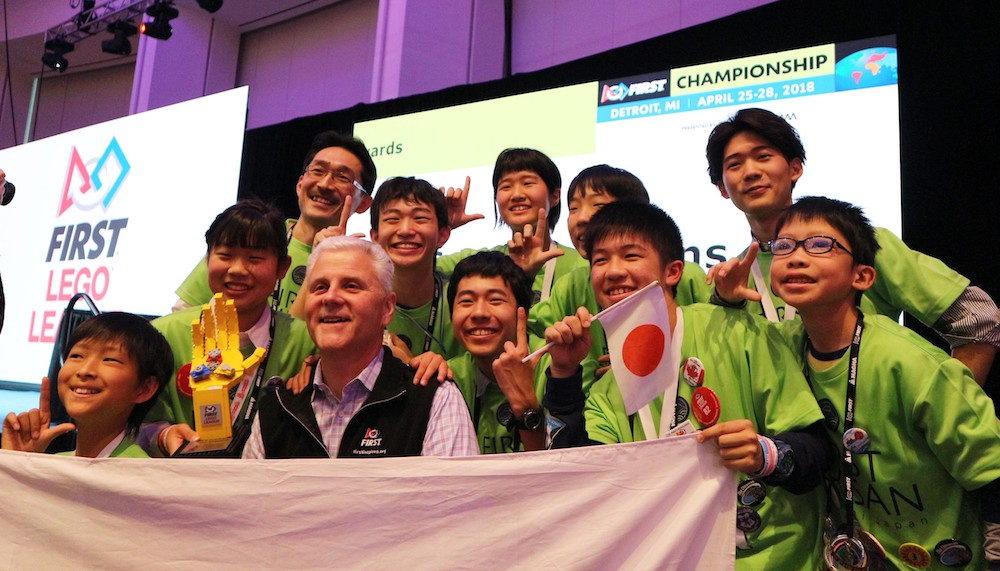 FIRST FUJISAN is the name of a FIRST LEGO League team from to The Aiz Academy in Kofu, Japan. The team started in 2009 and recently expanded to two teams. They were honored to represent Japan in two FIRST LEGO League World Festivals (winning the Champions Award Finalist in 2018, and 1st Place Robot Strategy and Innovation Award in 2015), four FLL Open European Championships (1st Place Project Research Award in 2013 and 1st Place Robot Strategy and Innovation Award in 2017), one FLL Open Africa Championship (1st Place Robot strategy and innovation award in 2015), Razorback invitational (3rd Place Project Innovative Solution Award and Mentor Hall of Fame in 2017) and Asia Pacific Open Championships.
How did you come together as a team?
FIRST FUJISAN is after school activity team. Twelve students from grades 6th to 8th are on two teams. They are from different schools, but all of them have been coming to the Aiz Academy once a week from childhood. Every year, 4 members graduate, 4 new members join, and all members are shuffled and put into new teams. By doing so, they can experience team building every year. There are two FIRST FUJISAN teams, but they are like one team.
What is one unique thing about your team?
Every team member is involved in every single process of the robot design and project. We don't divide roles from the beginning. All of us build, program, and test our robot prototypes. All of us operate our robot at the competitions. All of us find problems, think about solutions and share our idea with others. After gathering everyone's knowledge, we divide team members into various roles. This approach may not be efficient sometimes, but we think it's the best way to gather everyone's idea. Then, everyone can enjoy all aspects of FLL.
All of us find problems, think about solutions and share our idea with others.
Which FIRST LEGO League season was your favorite, and why?
Nature's Fury 2013 is a season we never forget. FIRST FUJISAN Peach and FIRST FUJISAN Grape got the Champion's award 1st and 2nd place at the East Japan regional competition. However, at the day before the Japan Open Championship, we witnessed the real nature's fury - a record breaking snowfall. It struck our city and we were isolated for a week, then we couldn't get to the venue of championship in Tokyo. Our dream of going to the world competition was broken, but all members came to the academy in the heavy snow and broadcast the presentations and robot game to the venue via Skype with full of smile and enthusiasm. Our robot got higher points than the 1st place team of Japan Championship. Our team spirit of never give up gave a strong impact to Japanese FLL teams. One years later, we won the 1st Place Champions Award at FLL Japan Open Championship and went to FLL World Festival St. Louis!
What is something unique or memorable about your robot or a tip you want to share?
If you watch our YouTube videos, you may find a lot of unique strategy and unique mechanisms. Our team does not imitate other teams. We love originality rather than high score. Because making unique robot games leads to making many friends around the world. We would like to make robots that will surprise everyone!
Our team does not imitate other teams. We love originality rather than high score.
Share some tips about the doing the research project
Frequently, ridiculous ideas hide great project seeds. Share your ideas freely with team members and enjoy finding those seeds.
Ridiculous ideas hide great seeds.
Share some tips about Core Values
We strive to create an environment where everyone can easily give their opinions. For that, it is important to listen to others' opinions without denying them and discuss pros and cons.
What is something you wish you knew when you started out in FIRST LEGO League?
Our first season, we knew nothing about FIRST LEGO League Core Values. We had regarded FIRST LEGO League as just a robot competition. Next season, we noticed that it was a mistake. FIRST LEGO League is a great opportunity to us to learn not only robotics but also Gracious Professionalism and Coopertition. If you do activities based on FIRST LEGO League Core Values, team activities will be more enjoyable, and you could get more harvest. Experience and learning problem solving methods and team work will surely help student's life in the future.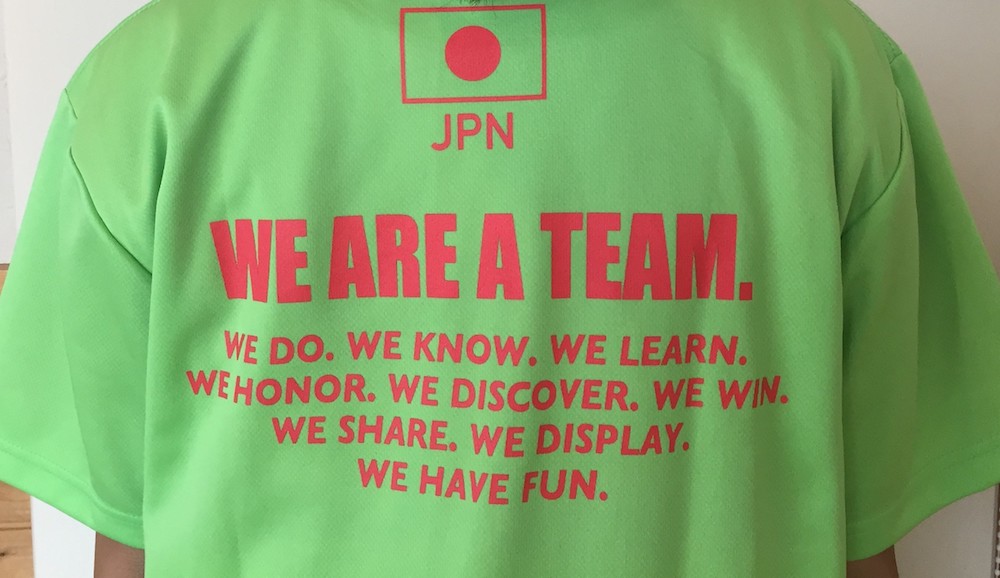 What is the greatest experience in FLL?
We have had wonderful interactions with many impressive teams and people from around the world: especially, AC/DC/EG from Brazil, Incredibots from USA, Mindfactory from Switzerland, Tic Tac Toe from Lebanon, Fast & Curious from Lebanon, Mechatronic Ants from Spain, No Limits from France, Cassapeia from Germany, Project Bucephalus from Australia, Edisons from Japan, USB from Japan, Falcons from Japan, and Not the Droids You Are Looking For from USA! We have also met FIRST Founder Mr. Dean Kamen, FIRST President Mr. Don Bossi, and FIRST LEGO League robot game designer Mr. Scott Evans. They gave have all influenced us. We have grown up with them. We thank them all!
Follow FIRST FUJISAN on Blog, YouTube, and Website.