Fast and Curious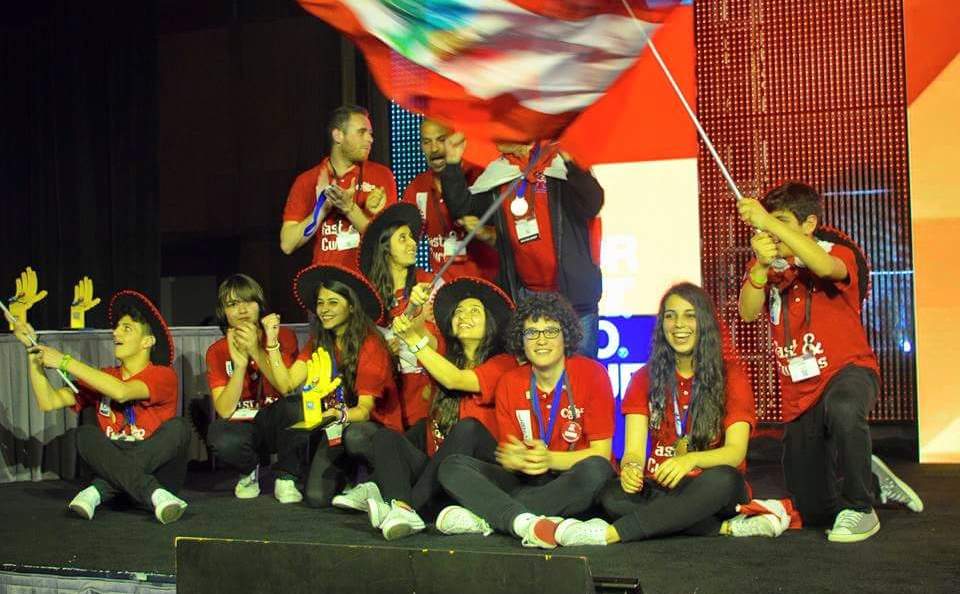 Meet Fast and Curious a FIRST LEGO League team from Lebanon. Their team competed for three years in FIRST LEGO League. They went to World Festival twice. In 2014, they were Champion's Finalist. In 2015, they won the Champion's award.
How did you come together as a team?
We are a school team and many of us had previous experience with other teams in the same school. We competed for three years and each year new members join and others leave.
If you are a retired team, what did you do after FIRST LEGO League?
After winning World Champions we decided to retire from FIRST LEGO League, but we had some others dreams. We began to participate in FIRST Tech Challenge.
What is one unique thing about your team?
We are one big family. Due to the time we shared preparing for the competition we became so close to each other. We worked on the 3 parts of the competition equally and we added some fun to spice things up. Our coach lived in another country so it was tough, but we overcome this obstacle. And we were dedicated to our work and to presenting the best of everything.
Which FIRST LEGO League season was your favorite, and why?
World Class was our favorite season. It was a mix of new strategies for learning with solutions for some difficulties which benefit the whole society. As for the missions they were interesting and fun just like the project. We addressed a worldwide problem and, on top of that, we had the core values that we enhanced by working in a team by sharing ideas, and facing every problem together.
What is something unique or memorable about your robot or a tip you want to share?
In 2015, our robot used three color sensors and one ultrasonic sensor. All extensions or motorized arms were fixed and operating on the robot simultaneously as the time began. After a certain mission is complete, the robot arm responsible for it is removed from the robot. As the mission's time ends, you can notice that the size or volume of the robot has clearly decreased.This design structure proved to be very efficient as the robot operators didn't have to attach anything, but only remove parts which requires minimal time.
Share some tips about the doing the research project
We divided the work and each group worked either on the research (we brought information from many different resources and we gathered them in a well organized booklet), or the presentation (we created a play that explains our problem with very eye catching text and roles), or the solution (we created an application that helped people with dyslexia communicate with their environment and learn they school subjects in the easiest way).
Share some tips about Core Values
We followed the golden rule that in any team the "i" is changed into "we". Our meetings were held after every working day where we shared what we have done. We always have each other's back no matter what and we overcome every obstacle together. We worked in parallel in the three parts of the competition. A very important moment that we can't forget was in the World Festival Core Values judging room where we were asked to build something out of some LEGO. First we had a small meeting, then we decided to build a plane to bring a member who couldn't travel with us to participate in the World Festival so we can be together again.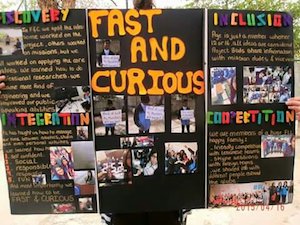 What is something you wish you knew when you started out in FIRST LEGO League?
I didn't knew that when someone has a dream he or she can achieve it with hard work and persistent! Participating in the team was a goal that I worked for. Then, when I became a member, we had so many big dreams and one of them was being part of the World Festival. Not only did we attend World Festival, but we won the Champion's award and brought this title to our home country. Through this experience, I learned to chase my dreams always!
I learned to chase my dreams always!
How do you split the work?
We split the work into 3 groups : 3 members worked on the project, 2 on the programming and 2 on the design, and we organized practice sessions for the core values. we had 2 mentors that were more than amazing and at the end of each practice session we shared what we did and we organized skype session with our coach each week
Follow the team on their Facebook Page