Medium Motor Chassis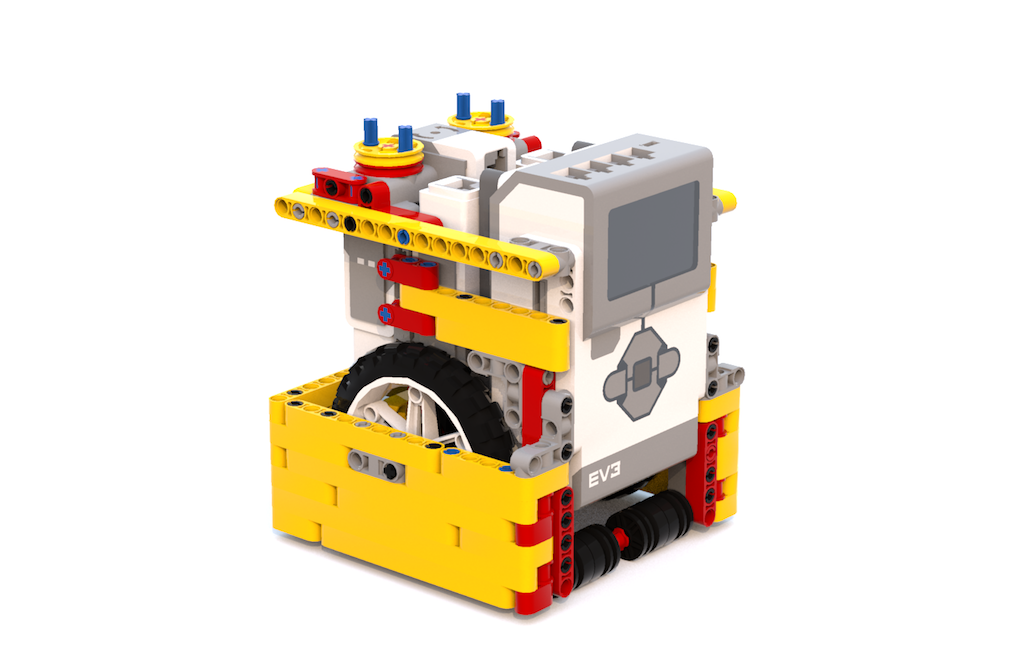 This is a compact robot design that uses 4 medium motors. It also has a 2 color sensors and 1 gyro sensor. Two of the motors have been positioned upwards to enable easy attachments. The robot features an outer wall for alignment on walls and mission models. Also included is a sample attachment mechanism.
Note: This robot is not the "best or perfect robot" for competition. It is provided here for learning purposes so that teams can try and build different models and learn some features from them. If you use it as a base for a competition, be sure to credit the source of the idea (and name the original designer) in your Robot Design presentation and/or Engineering Journal.
To view the attached file, you will have to install LEGO Digital Designer (LDD), a software that is freely available for download on the Internet. No build instructions are provided at this time and LDD generates very poor-quality instructions. Use the "hide" tool in LDD to hide sections and build.
Design by Sam Last
Design Files: LXF of Chassis
LXF of Sample Attachment