Why Coach?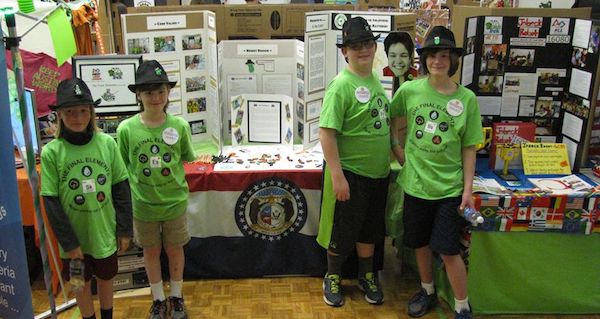 When a neighborhood FLL team formed in 2014, my daughter was excited to join. My son watched The Fantastic LEGO Ladies embrace their first season, tugging my sleeve about next year. In 2015, The Final Elements was formed. They followed in the Ladies' footsteps, able to attend the Razorback Invitational in their Rookie year. Both teams are excited to see what the Animal Allies season will bring. I coach The Final Elements and offer occasional support to The Fantastic LEGO Ladies.
You Don't Need a Background in Engineering to Coach
It was intimidating to step into an FLL coach role. The closest I have come to an engineering degree was editing my friends' and husband's papers in college. My expertise is in English and Biology. Nonetheless, I am about to walk into year two of coaching my son's FLL team, The Final Elements. Last year was a bit of a shock to the system, but even more shocking was how many coaches I kept meeting who had zero experience. As we chatted about the perplexing oddity, it became clear that our background didn't matter. We arrived with the desire to help these kids reach their goals and our own unique abilities to nurture their dreams.
"We know our Coaches and Mentors don't have all the answers; we learn together."
Thank goodness for this Core Value! Walking into our first meeting, the boys and the majority of the other parents (with a variety of engineering backgrounds) already knew more than me. I still have a lot to learn. I have discovered is that this allows the team to take ownership of their knowledge. They carefully explain their robot design and programming work to me, developing their understanding as they do so. They also take my inquiries well. When I ask why they do something, or if it can be done more efficiently, or if it should be done at all, they know I am asking because I don't know. It is an opportunity to take a step back and solidify their thoughts or take a new approach.
Coaching isn't about the coach. It is about the team.
Know your strengths and weaknesses
I have coached before . . . in a completely different field. For years I coached children's gymnastics. Those years taught me to be aware of team dynamics, as well as how to focus on one individual while maintaining a connection with others. I am able to help guide the team in Core Values exercises, where team dynamics and flexibility come into play. As an author, I am able to contribute by helping them express their thoughts with clarity. Now, if they have a specific programming or technical question, we thankfully have other experts on board to work with. I will always be playing catch up!
Let their needs guide you
I have yet to meet an FLL coach who is doing what they do because they are trying to push kids into robotics. We are all in this to support the passions of amazing youth. Self-motivated, eager to learn, and with a unique desire for every "competitor" to achieve goals, FLL kids are a unique bunch. As coaches, we strive to help them make the most of their adventure. Most of the time, we need to clear the path or get out of the way. Other times, we are there to ask the right question, help them clarify their goals, and on occasion help them know when to take a break or push harder.
Coaching isn't about the coach. It is about the team. It is about figuring out how to help them embrace their strengths, learn from the weaknesses, and be their best.