Cooperative Learning in FLL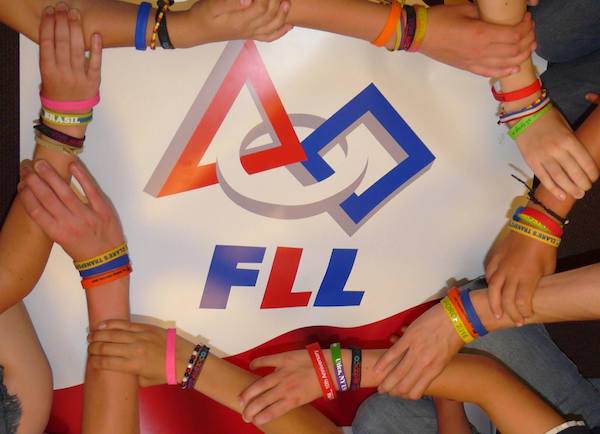 NXT Generation competed in FIRST® LEGO® League for many years in the Netherlands. They were invited to partcipate in many international level events.
The FLL program is for everyone: for doers, thinkers, dreamers and decision makers.
Who is FIRST® LEGO® League for?
In the Netherlands, I have started to notice that the First Lego League program is increasingly being used in Elementary and Junior High school. Unfortunately, however, I also notice that this program is more and more being used as an quick and easy way to implement a program for academically advanced students - those who need an extra challenge, the so called "smart kids".
Doesn't every child need an additional challenge? Is it not so that a team, just like a class, can benefit from having a diversity of talents?
Children who have language and mathematics difficulties are often given extra attention in these areas, which is good. As a result, those same children are confronted with something they're not so good at over and over again. Sometimes these extra lessons take up so much time that those kids are denied opportunities for of educational, entertaining, and challenging programs such as FLL®.
What is Cooperative Learning
As a FIRST® LEGO® League coach, I noticed that children can learn a lot from each other and from the interactions within an FLL team. The idea behind cooperative learning is that both academically weak and strong children can benefit from the interaction.
For example, children whose social skills are not so strong can learn to be more assertive, and children who may not be so good with language prove to be great robot builders or prove to be fantastic motivational speakers. Children who are shy learn to push their limits and children who Kind it difficult to work together will experience that when you work together you can achieve much more.
The FLL® program is for everyone, for doers, thinkers, dreamers and decision makers. They need each other, they complement each other, and they learn with and from each other's talents, passion, courage, creativity and curiosity.
NXT Generation
The NXT Generation team was successful, not because the team had ten very smart brains, but because they were ten children with the same passion and courage. They had the courage to ask each other for help in the areas in which they themselves were not as good, they dared to correct each other, and encourage each other. They were creative and able to think outside the box because each team member was valued for his/her own style and for his/her own talents. The team did not have preconceptions, therefore everyone felt safe and welcome. They were curious about everything that came down their path and they were so proud of what they had with each other over and over again.
FLL® is, therefore, in my eyes more than a program only for the "gifted" or "smart" kids. In
FLL® you can be who you are and everyone In FIRST® LEGO® League you work together and learn together, thereby leaving no one out.