Creating Happy Campers at Team Meetings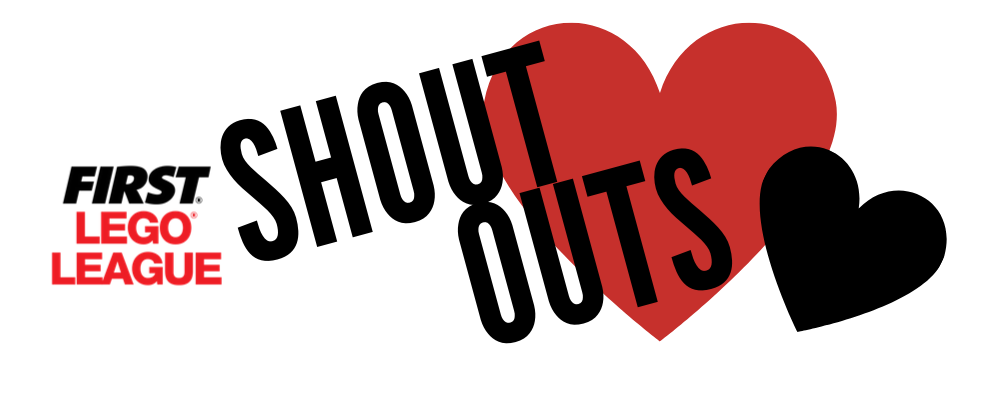 Celebrating with Shout Outs
FIRST LEGO League can be an intense and stressful experience for kids. I'm always on the lookout for ways to keep things positive and playful while maintaining high expectations for what they kids can accomplish.
Audrey "Sunshine" Monke has owned and operated a summer camp for decades, making her an expert at working with children and creating a positive atmosphere at camp. I heard her interviewed on the "Happier in Hollywood" podcast, where they were talking about creating a positive workplace environment. http://happierinhollywood.com/episode123/. In the podcast, she mentioned taking a few minutes at the end of each meeting to do "shout outs" as an opportunity to recognize the contributions each person is making. I immediately added this to our end-of-meeting routine, and it's been working really well!
We don't have any requirements for our "shout outs." It's not required for each person to give one, or for everyone to get one, but once we get started the team seems to get on a roll pointing out all the positive things that happened during the meeting. Coaches have given shout outs to the team for improving the way they talk to one another during Core Values activities. I've gotten shout outs for bringing muffins for snack. They have given each other shout outs for working hard even when things are tough, building a cool new attachment, or having a productive brainstorming session. Most importantly, now that they know this is a regular thing, they are on the lookout for positive moments during the meeting so they'll have something to contribute.
This has been a really good way for my team to focus on progress rather than frustrations, and to end every meeting on a positive note!